Back to List
Calendar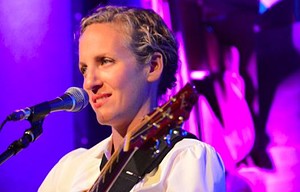 Leaf Peeper Benefit Concert 2018
Place & Time
A Beautiful Barn in Egremont, MA
Address to be advised after ticket purchase
Egremont
MA
USA
June 2, 2018
7:30 PM
Contact Info
leafpeeper.clarionconcerts@gmail.com
or 413-551-9901. (Phone and on-line reservations may be made up to 5 hours prior to the concert)
Program
The Women Who Rode Away: Songs and Portraits, is Natalia Zukerman's new multi-media performance featuring a body of work in which her songs and paintings engage in a dialogue. Edifying and entertaining, Natalia tells the story of women who were and are architects of their own life; who defy categorization and simultaneously illuminate what it means to be truly self-actualized.
The concert will be followed by a reception where you will have the opportunity to meet the artist - and enjoy drinks and refreshments.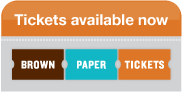 Additional Information
Musician, painter and educator Natalia Zukerman grew up in New York City, studied art at Oberlin, started her mural business Off The Wall in San Francisco, began her songwriting career in Boston, and now resides, writes, plays, teaches and paints in Brooklyn, NY. Having released seven independent albums on Weasel Records and her own label Talisman Records, Zukerman has toured internationally as a solo performer since 2005. She has also accompanied and opened for some of acoustic music's greats such as Janis Ian, Willy Porter, Susan Werner, Erin McKeown, Shawn Colvin, Ani DiFranco, Richard Thompson, Tom Paxton and many others.
Alongside her touring career, Zukerman continues to paint private and public murals as well as illustrate children's books, design and paint sets for plays in New York City and paint private portrait commissions. Natalia teaches private songwriting lessons and has taught at Sisters Song School, Red Rocks Womens Music Festival, Winnipeg Folk Festival, Interlochen Summer Music Program and other festivals and locations throughout the US and in Canada. In February, 2017, Natalia became a Cultural Diplomat for the US Department of State, playing concerts and conducting workshops with her group The Northern Lights throughout Africa.
"Natalia's voice could send an orchid into bloom while her guitar playing can open a beer bottle with its teeth." –New Yorker
"a strutting brass band one minute, a sighing lover the next." –The Boston Globe
"a wise mix of rootsy styles from torch blues to country swing. If you're a fan of Madeleine Peyroux, Bonnie Raitt or even Amy Winehouse, you'll find stuff to connect with here." –Philadelphia Daily News