Back to List
Calendar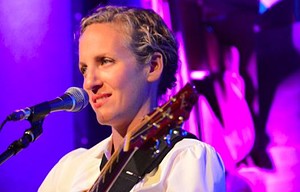 Leaf Peeper Benefit Concert 2018
Place & Time
A Beautiful Barn in Egremont, MA
Address to be advised after ticket purchase
Egremont
MA
USA
June 2, 2018
7:30 PM
Contact Info
leafpeeper.clarionconcerts@gmail.com
or
413-551-9901
Program
The Women Who Rode Away: Songs and Portraits, is Natalia Zukerman's new multi-media performance featuring a body of work in which her songs and paintings engage in a dialogue. Edifying and entertaining, Natalia tells the story of women who were and are architects of their own life; who defy categorization and simultaneously illuminate what it means to be truly self-actualized.
The concert will be followed by a reception where you will have the opportunity to meet the artist - and enjoy drinks and refreshments.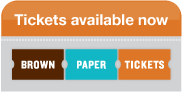 Additional Information
Natalia Zukerman comes equipped with a triple-threat toolbox: she's an incisive songwriter with the vocal phrasing of a jazz-blues singer and a phenomenal instrumental talent on anything with strings. She's a master of guitar, slide guitar, Dobro, lap-steel guitar, and banjo - anything with strings. She's even been seen to pick up a violin on occasion.
Zukerman's music is a cross-genre blend of blues, jazz, bluegrass and folk. The subject matter ranges from the whimsical to the metaphysical. Often she tells stories or relates personal observations about life and relationships, but her songs are not "confessional" in nature. Her vocal style reflects strong jazz influences.
Reflecting her varied musical roots, Zukerman cites Ma Rainey, Memphis Minnie, Bonnie Raitt, Erika Luckett, Joni Mitchell, Rickie Lee Jones and Ani DiFranco among her musical influences.
Along with her work as singer, songwriter and guitarist, Zukerman is also an accomplished artist specializing in large format drawings and murals.