Back to List
News
August 30, 2017
Eugenia Zukerman on WMHT - UPDATED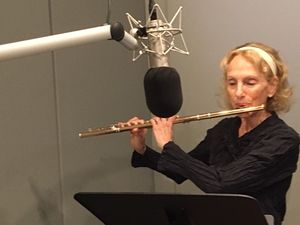 Be sure to listen to our Music Director, Eugenia Zukerman's interview with Rob Brown - the Music Director of WMHT.
This interview can be heard on WMHT's No Ticket Required Program, at 2.25pm on Friday September 8th.
As well as hearing all about Leaf Peeper's 2017 Concert Series - you will get a chance to hear Eugenia playing the flute.
WMHT FM can be found on FM 89.1 or 88.7.